A styled prototype was needed as a sales tool for a financial management product that would enable customers to manage and communicate with shared finance groups. Our personas were middle-aged adults with adult children in college, or elderly parents, with whom they shared financial accounts. Tandem would allow them to create private "circles," with different family members, who would see activity and members.
How might we provide a financial account-sharing experience that allows for a consumer to manage the accounts of their elderly parents or college-aged children?
I was provided with few key screens, so I drew up a site map to better understand the ideal user flow and fill in the gaps. Aside from an introductory banner on a home screen, the product also required a set up wizard, and a landing page. 
Logo, SVG icons, style guides, wireframes,  were completed in Sketch and Adobe InDesign over several weeks, and a web prototype showcased in InVision.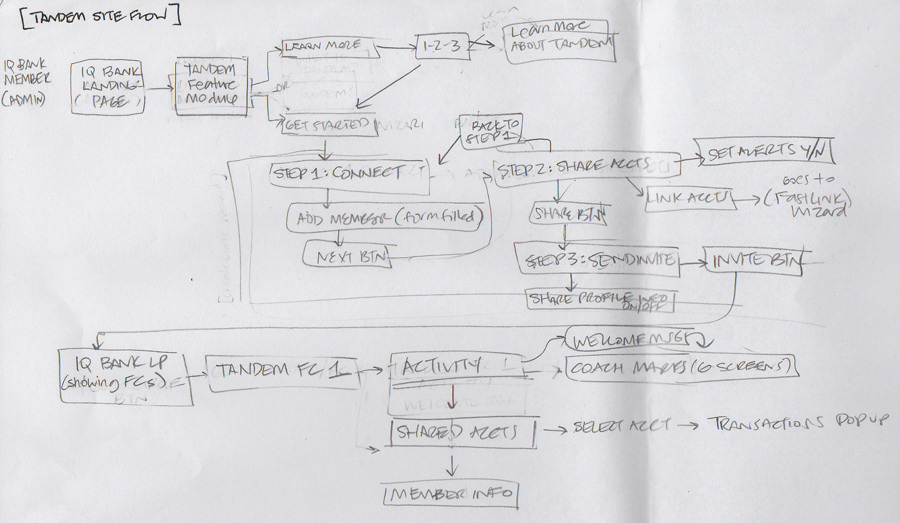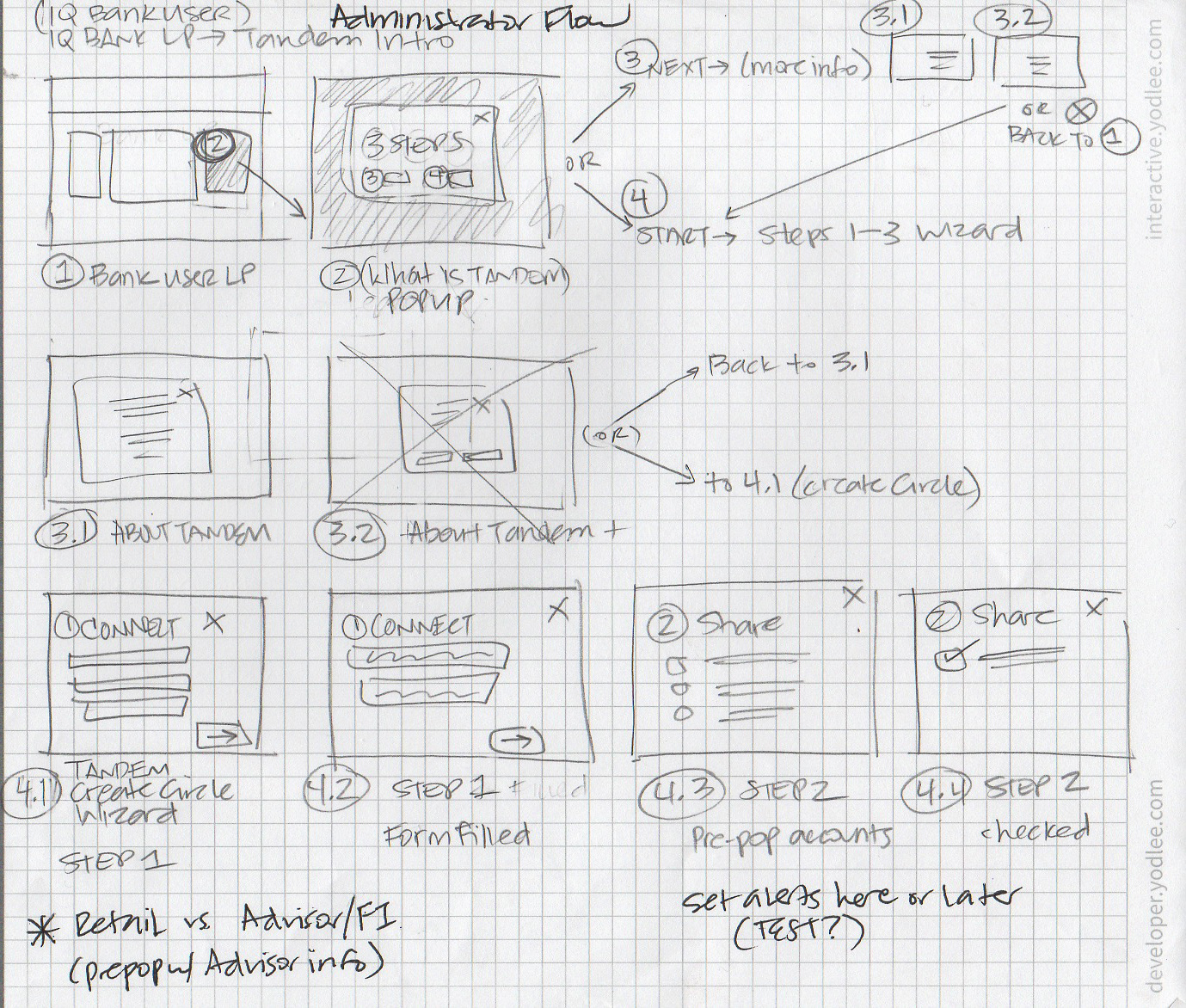 UI Patterns for Tandem APP