Role: senior Product designer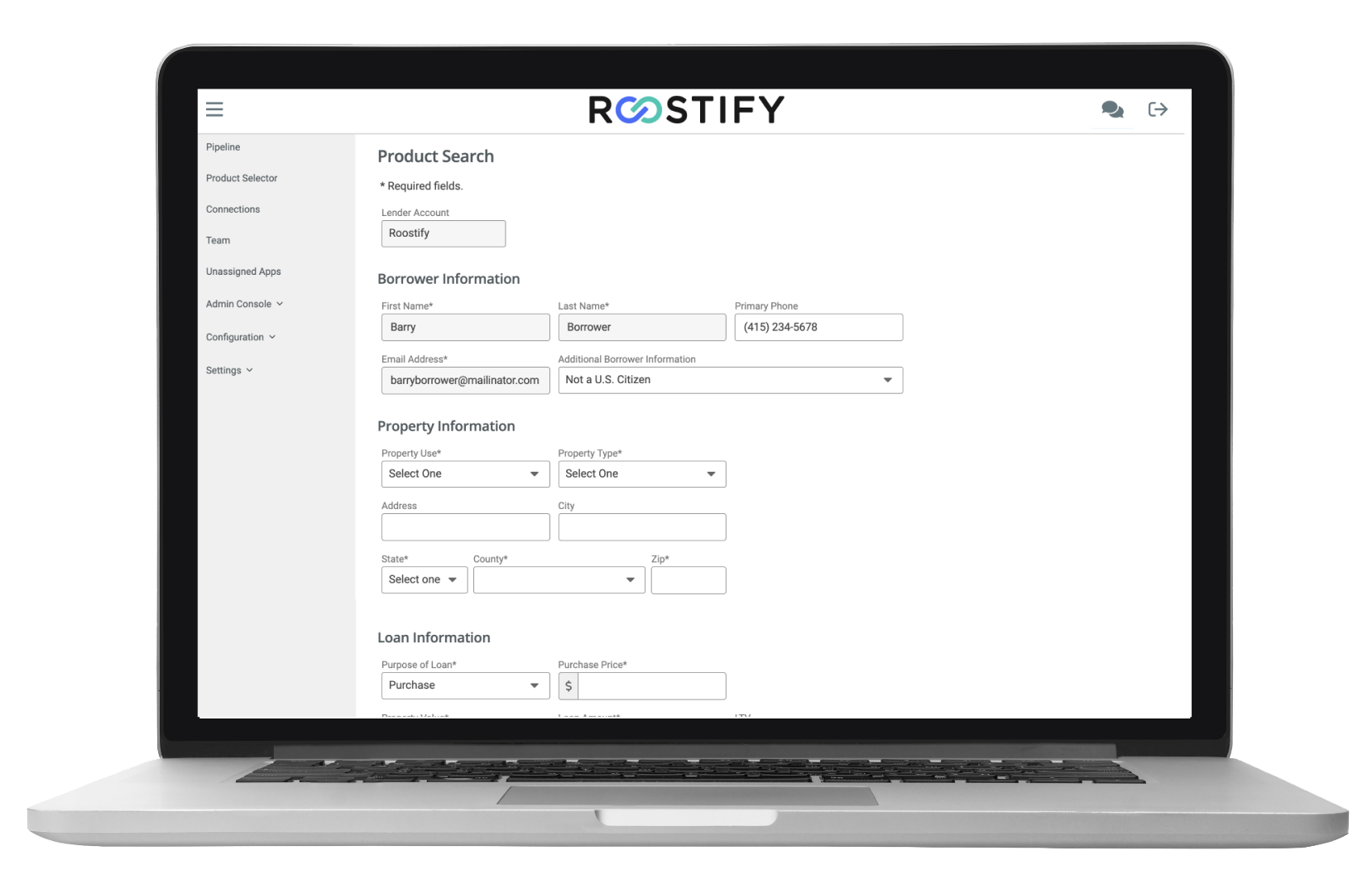 Product Selector for Lenders is a loan product and pricing feature for Roostify, a digital mortgage banking solution. Roostify's mortgage lending web platform allows borrowers to easily apply for a mortgage, upload documents, and communicate with loan officers securely. Loan officers can manage their pipeline, create tasks for borrowers, and share product and pricing information with their borrowers.
How might we facilitate an evolving financial decision-making process around product selection and fees for home mortgages that positions the lender as a trusted advisor for their borrowers?
As design lead for this project, I worked closely with Product Managers and Engineering leads to participate this service design initiative, conducted research, and synthesized the findings that led to this feature.
We wanted to make sure that our tool could be accessed at any point a borrower's journey: whether they had completed the application or not, so it was important to have personas that could reflecting different borrower needs and situations.
Our goals were to produce additional features for the platform that would increase the overall speed of the process. Research determined 3 areas of opportunities, which became separate design initiatives: a faster automatic underwriting system (AUS), a product and pricing feature with the ability to include fees and closing cost calculations, and some self-driving features for borrowers that would save loan officers time (credit pulls, pre-approval letters). We started on the product and pricing feature first.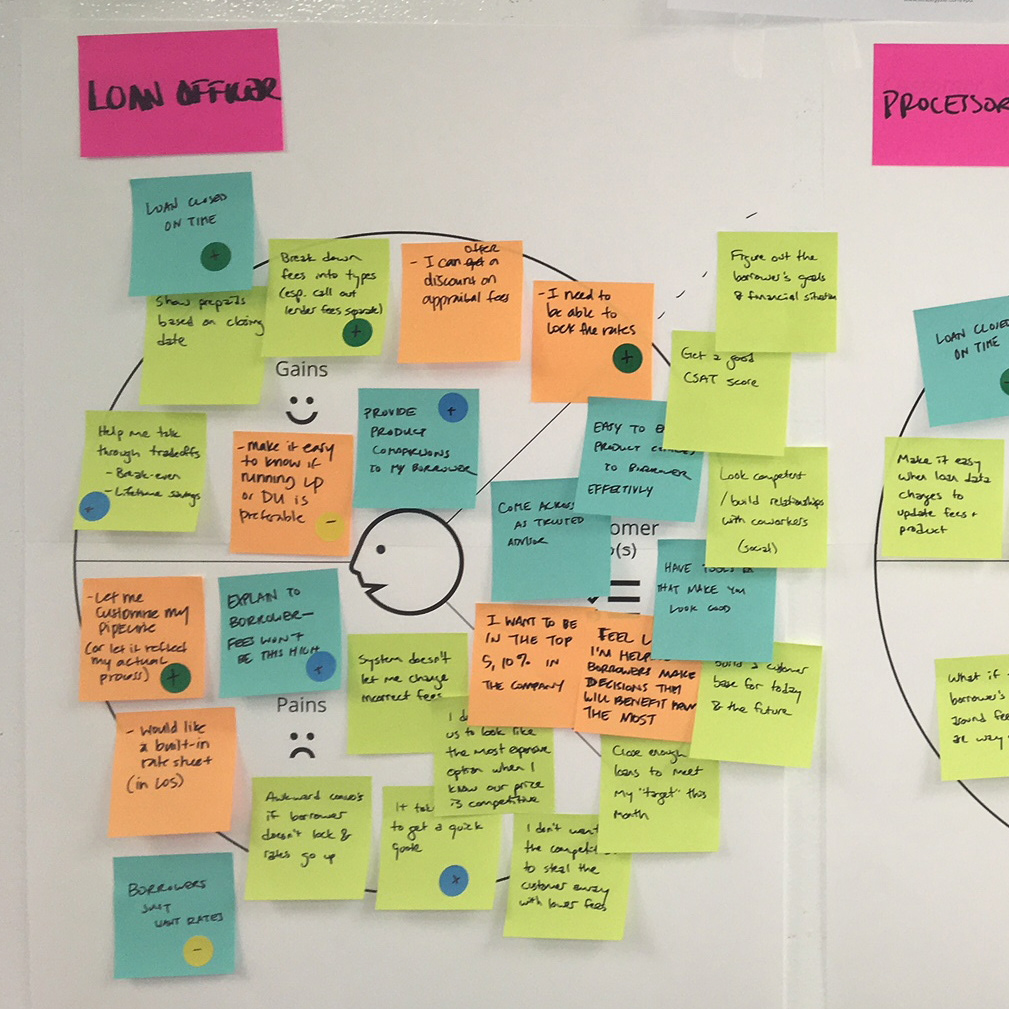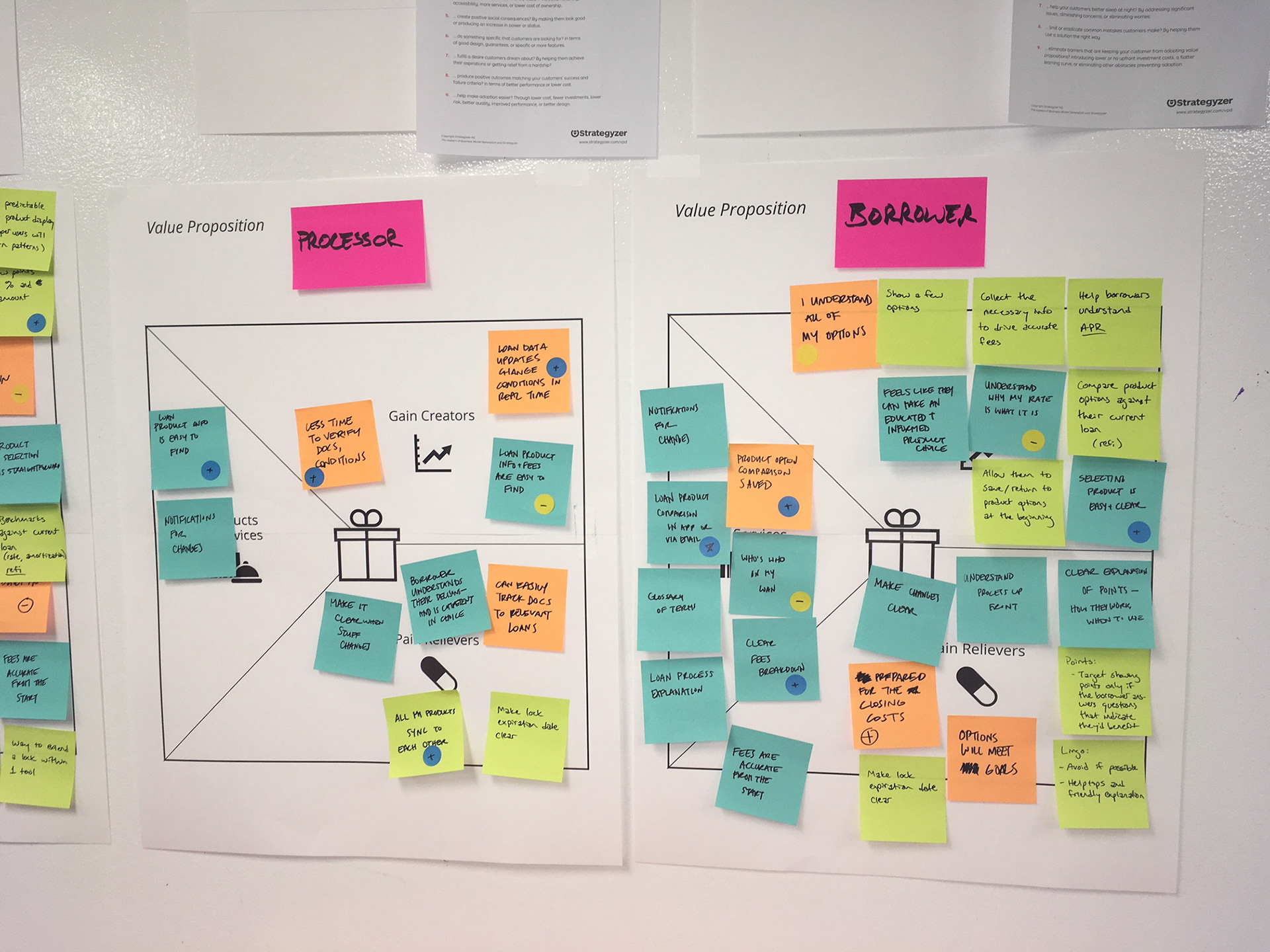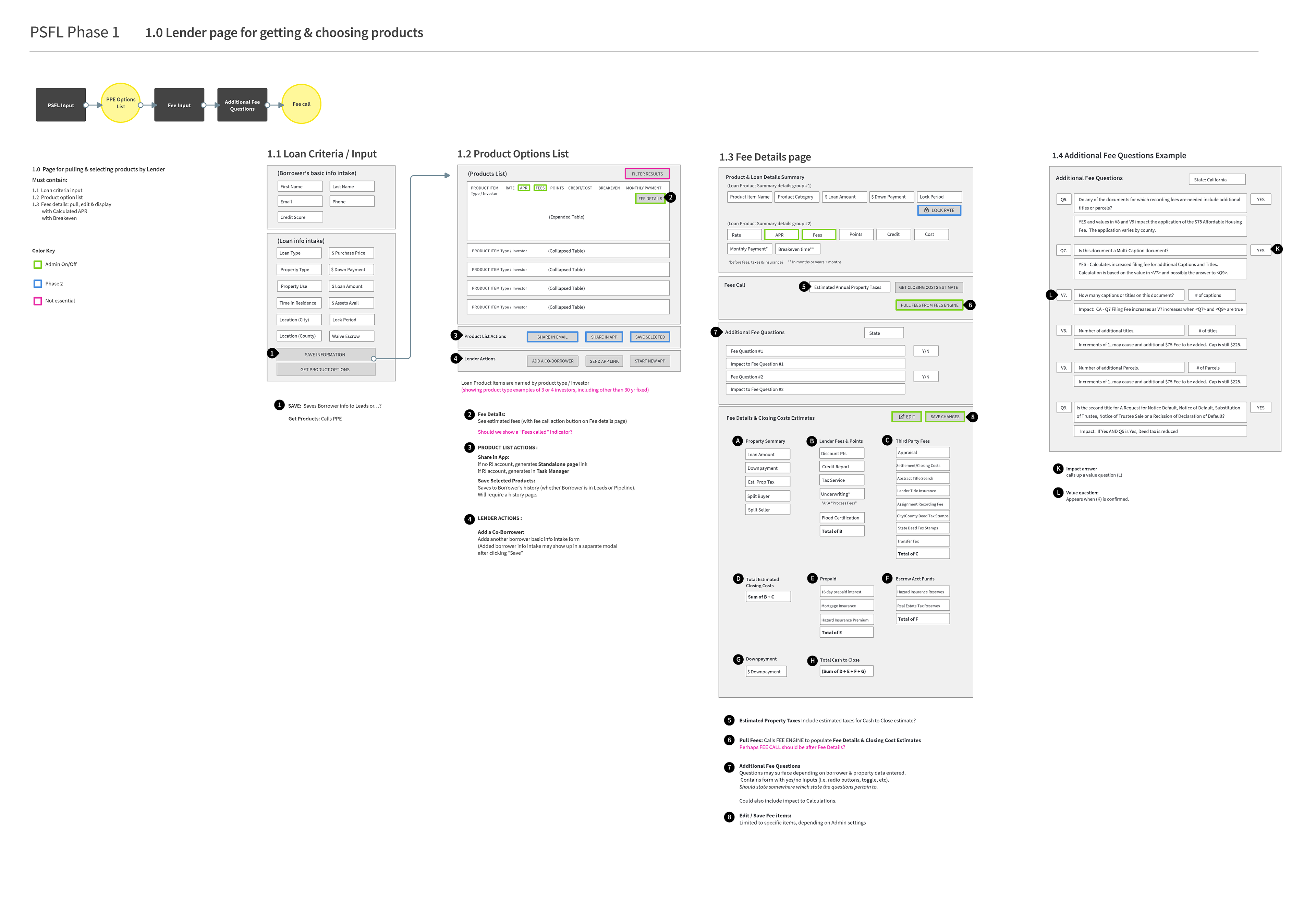 Feedback we received told us a few things. First, we would need the forms to be dynamically generated, as some of the criteria entered would surface different form fields. Secondly, in cases where a loan officer was conducting a product search for an existing lead, it would be greatly valued to have the borrower's basic information pre-filled into the search criteria, to eliminate redundant keying. Based on that, we made the decision to allow the loan officer to start a product search directly from their loan applications list pipeline, by including it in a set of actions for each borrower in their list. This is in addition to starting a new search from within a left navigation menu. The form is also dynamic, and responsive.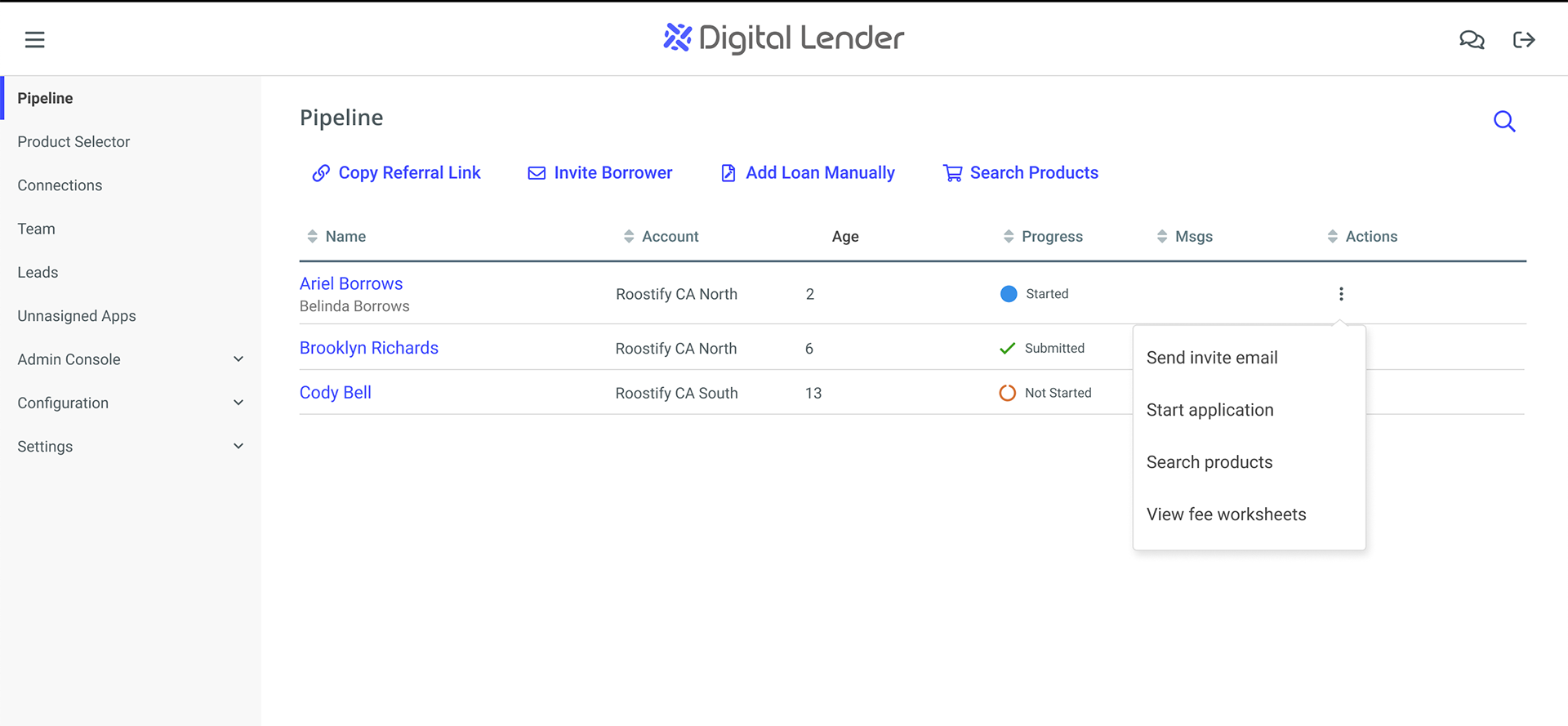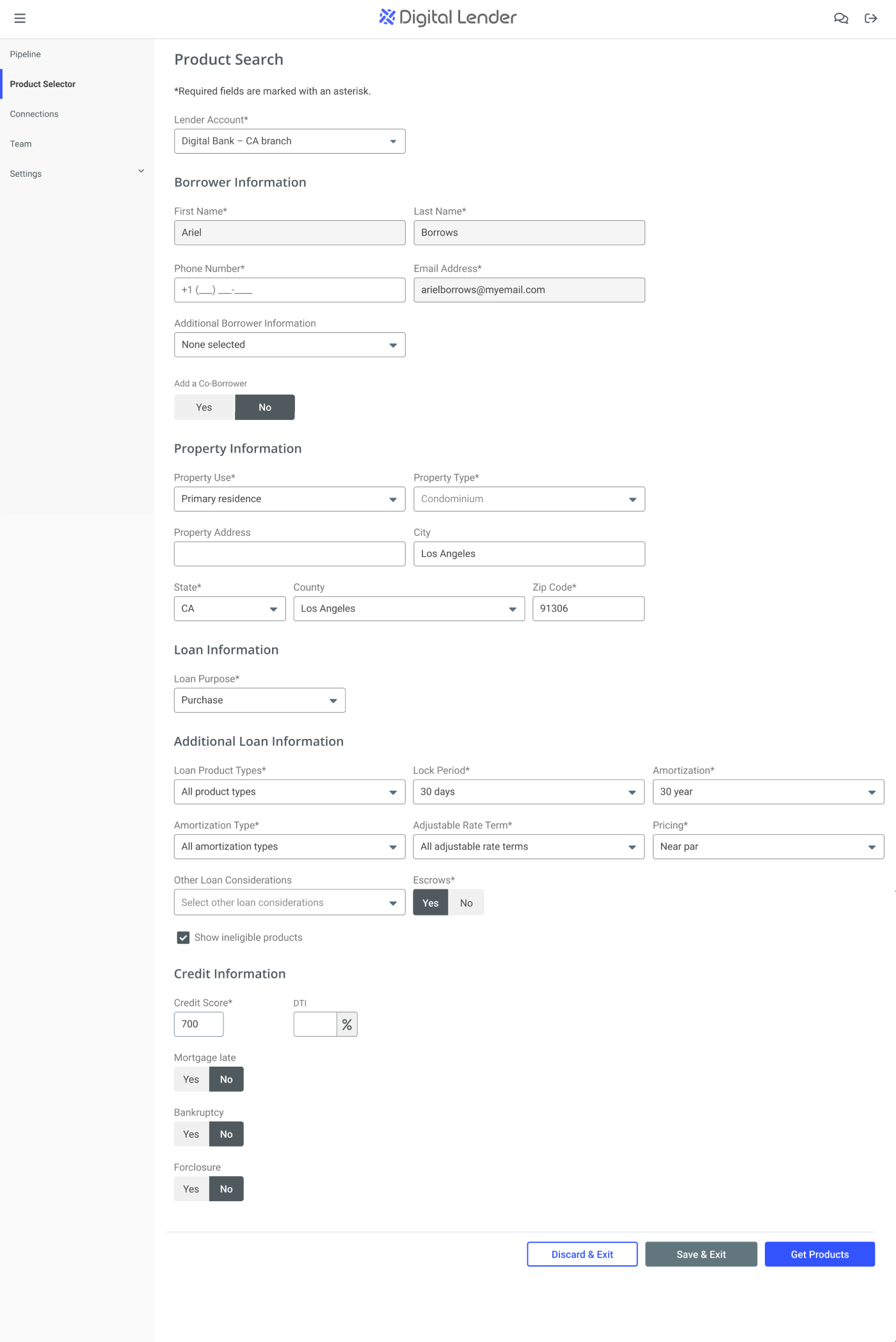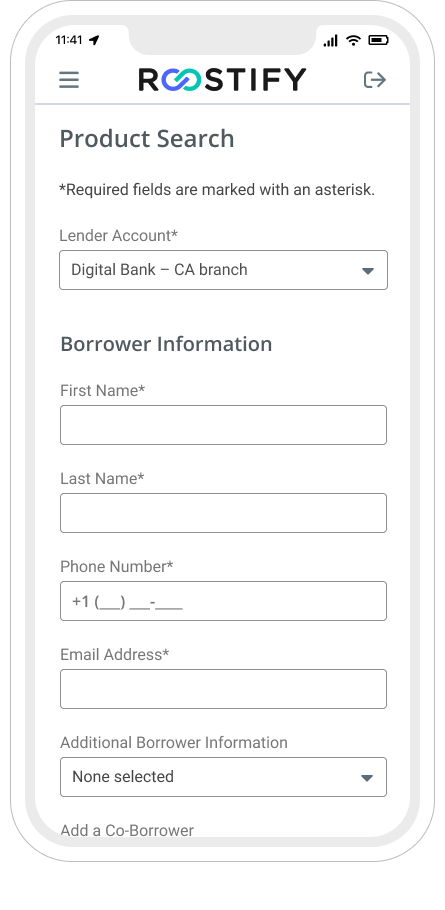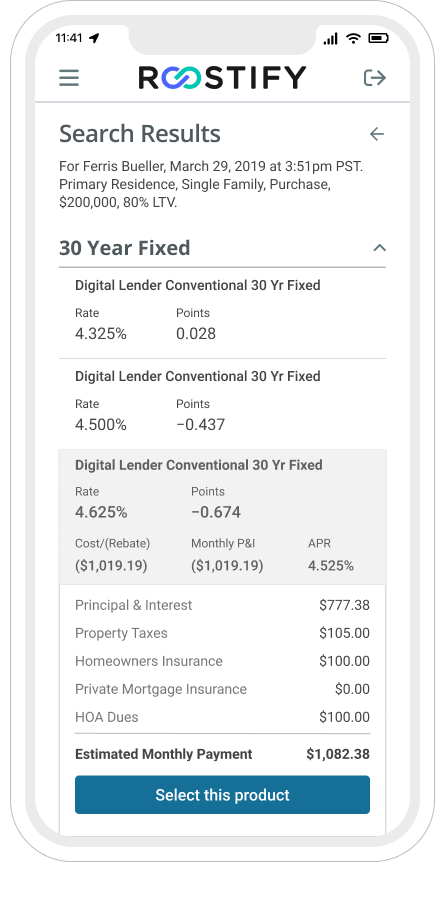 Successful launch of an integrated product & pricing feature, leading to an increase in new customer contracts as well as extended renewals. Implementation of the feature contributed to an increased in loan conversions for all customers 
The Product Selector for Lenders (PSFL) is a digital lending platform experience allowing loan officers to access, model and share product and pricing options to borrowers, leading to increased overall loan conversions.